Hi Gang! It's Cindy here and I'm back with a new video for you all! I've altered a wooden tray using the new Lindy's Gang Squirts and some gorgeous embossing powder. I wanted to create something with colors that I haven't used that much before and ended up using a pretty vintage color scheme.
I've filmed the whole process and created a video for you guys, enjoy!
Basic Process
First I've painted on a layer of black gesso and added white gesso with a dry brush to create a worn effect
I've added some texture using Crackle Paste
Then I painted on several acrylics and diluted these with water and added Lindy's Squirts, Canadian Bacon Blush and Maple Syrup Bronze, I've dried between layers using a heattool
Then I wrapped some sisal rope around the tray and secured with a knot on the back (fun fact, you can use that to hang the tray on the wall)
I've used some chipboard pieces which I altered using Versamark and Lindy's Caesars Gold embossing powder
Then I glued all the elements on addind a layer of sisal fiber in between (I LOVE sisal fiber, have you ever tried painting it with Lindy's?? It's gorgeous!)
Adding Expanding Mousse and soms Metallique wax to create a bit more interesting details
And I've created some pearls using Nuvo Drops
Lindy's Products
Other Products
Black Gesso, White Gesso, Crackle Paste, Finnabair Acrylics, Fantasty Paste and Wax, Nuvo Expanding Mousse, Sisal Fiber, Versamark, Tim Holtz Dolls and wings, Mitform Castings, Dusty Attic Chipboard, Nuvo Drops
You can find a full productlist on the bottom of this post 🙂
Thanks for stopping by, have a great day!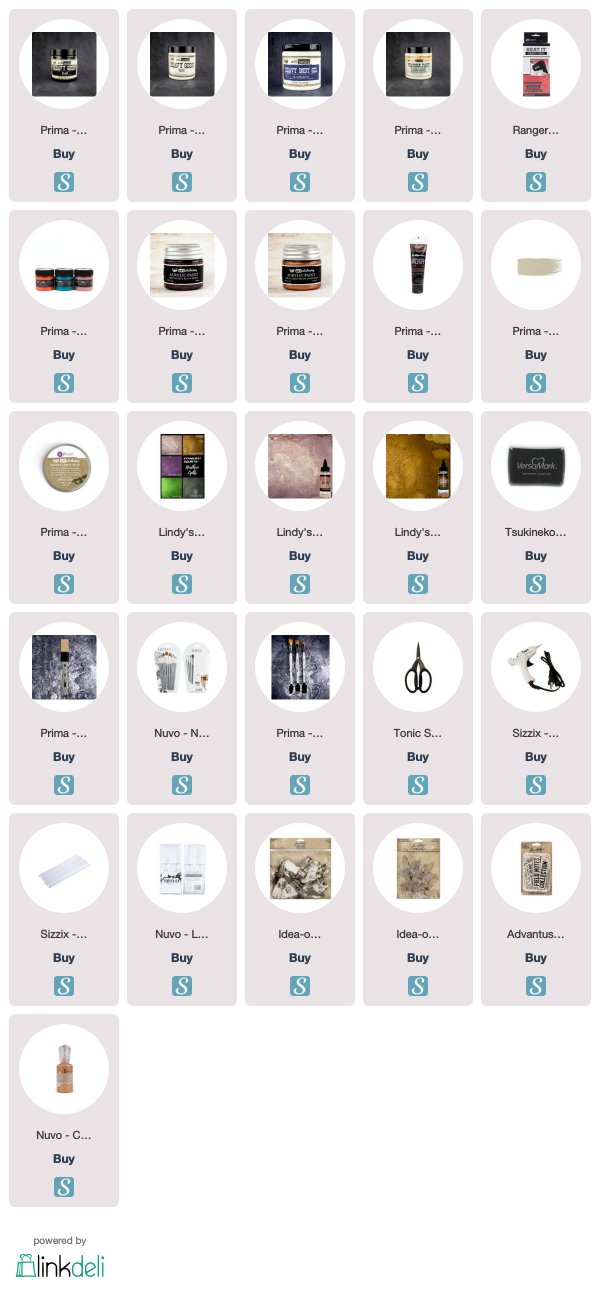 Share this post
Share on facebook
Share on google
Share on twitter
Share on pinterest
Share on print
Share on email